Doesn't shoe shopping fix everything? I love how DSW has so many options, since I choose not to purchase leather, suede, or fur. (Furry shoes?) So with DSW online, I can check to see what the shoes are made of before falling in love with them. Be careful though, sometimes their online information is not accurate. Always check the inside of the shoe also! ;)
So I recently found shoes... shoes... shoes.. and a pair of boots. I love them all. Here are the boots that are VERY comfy: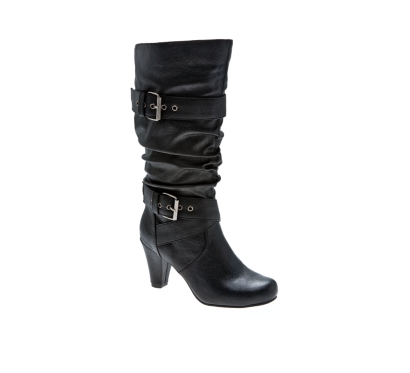 The shoes I found are awesome leopard flats and also a crazy high pair of heels (Chinese Laundry) that I cannot figure out where to wear! 4.5" tall. Lol! I *will* wear them though! I just need to find a place to go where I won't fall down!
So for non-animal materials, check out DSW for shoes and handbags! You can ALWAYS use more shoes, right?